SATURDAY, OCTOBER 29TH, 2016

CABANA YACHT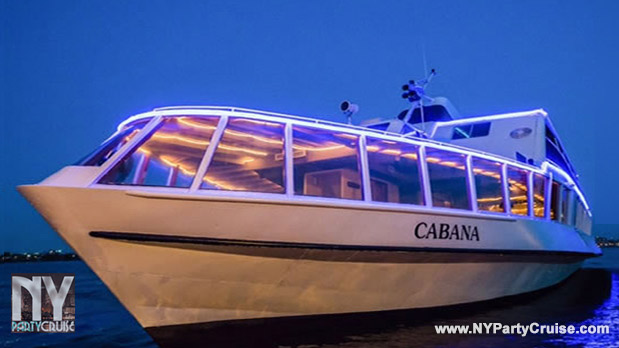 Docking from the SkyPort Marina,
23rd Street & FDR Drive (2430 FDR Drive)

East Side of Manhattan
Ticket Check-In at 11:00pm
Boarding approx 11:30pm
Returning approx 3:30am
(Boarding / Return Times are subject to change |
NO REFUNDS & Tickets Void w/out ID & Costume)
**CRUISES ARE RAIN OR SHINE' - No Coat Check
Directions
||
Google Map
||
Parking
Frequently Asked Questions
||
Contact
CASH BAR & CASH BUFFET

DRINKS:
There are Bars to Purchase Drinks.
CASH ONLY AT THE BARS - No Credit Cards!
* We do not sell Bottles - Drinks Only!

BUFFET:
The Yacht will have a buffet for sale - $10 per plate - Cash Only!
There is no menu available as the yacht has a private caterer that supplies new freshly made foods daily.
The yacht does not have specialty foods on board.
VIP PACKAGES

Celebrate a Birthday or Special Occassion with your friends onn our Halloween Midnight Yacht Cruise!
Email events@nypartycruise.com for details
SKyPort Marina: 23rd St & FDR Dr.
Share This Webpage:
MIDNIGHT CRUISES - Halloween Spooktacular Midnight Yacht Cruise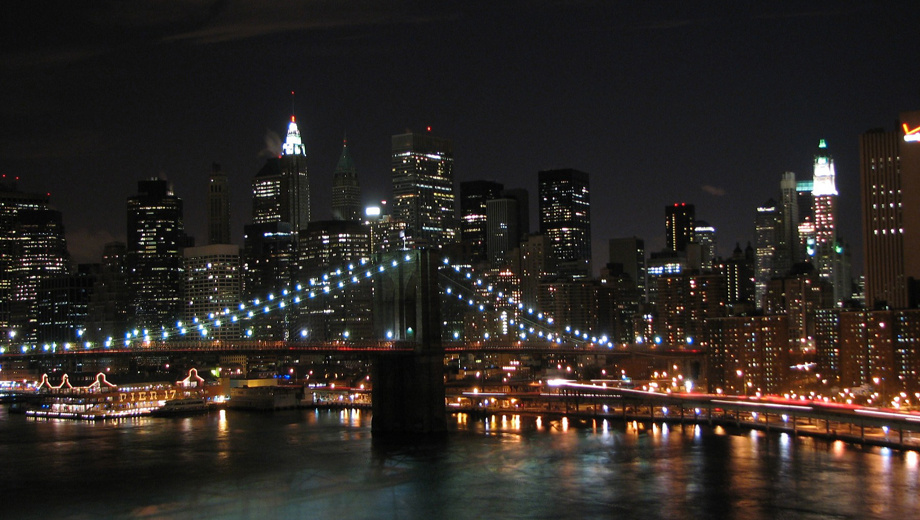 Party the night away in unique fashion on a Midnight Yacht Cruise, where dancing, cocktails, & dazzling night views of the breathtaking NY Skyline & Statue of Liberty will be in full effect. DJs get the climate-controlled levels of partying going, spinning everything from mainstream, house, & Top 40 to salsa, merengue, & reggaeton. There's also open-air decks, along with cash bars. The party boards around 11:30pm & doesn't stop until 3:30am, so grab some of your friends and hit the water for a nonstop good time.


The Following Music is played at our cruise events:

TOP 40, EDM, MAINSTREAM, & LATIN
IF YOU ARE LOOKING FOR A CRUISE THAT IS PREDOMINANTLY REGGAE/HIP-HOP/R&B - THIS IS NOT THE CRUISE FOR YOU!
COSTUMES ARE MANDATORY FOR OUR HALLOWEEN CRUISE
E-TICKETS: - COSTUMES ARE MANDATORY
This event is from Saturday, 10/29 into Sunday, 10/30- NO REFUNDS & Void without ID & COSTUME
COSTUMES ARE MANDATORY!
Prices are subject to raise & be sold out in adavnce.
21 & Over || ID a Must

COSTUMES ARE MANDATORY:

*ALL GUESTS MUST BE IN COSTUME!*
(Must be a Full Costume - A plain mask & regular clothes does NOT constitute as a costume--it must be a full costume). Any guests that arrive out of costume will be denied entrance & will not receive a refund.

If you are purchasing tickets for other guests, please inform them that Costumes are Mandatory so that your guests are not denied entrance - tickets are non-refundable!
Rules for Halloween Costumes & Accessories:
All Guests must be in a full costume. A Masquerade mask combined with regular attire is not a costume. New York City law prohibits the sale of any toy gun that looks real. This means that fake weapons must be colored in a way that looks fake, such as green, orange, red, etc, and must be plastic. Airsoft guns, any and all kinds, regardless of whether or not it is functional, will NOT be permitted. A non-functional airsoft gun with no moving parts is still an airsoft gun, and will NOT be permitted. Any accessory items for a costume such as swords, batons, etc. must be plastic. Sharp accessories, such as real swords, or other real weapons, will not be permitted.

LOOKING FOR A HALLOWEEN COSTUME?
Here are some Discount Codes from some Halloween Costume - Affiliate Websites:
HalloweenCostumes.com
TrendyHalloween.com
Costumes4Less.com
View Photos of the Cabana Yacht