HARBOR LIGHTS YACHT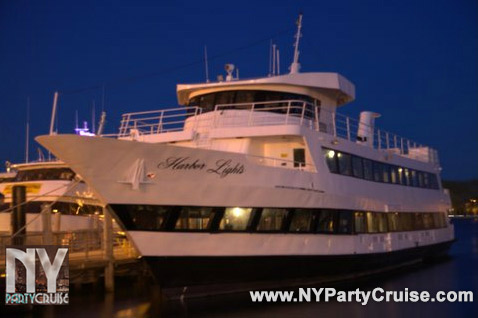 Docking from the SkyPort Marina,
23rd Street & FDR Drive (2430 FDR Drive)

East Side of Manhattan

|
Directions
||
Google Map
||
Parking
Harbor Lights Yacht Photos
||
FAQ
Share This Webpage:
Latin Cruises
Tickets
Event Details
Music
Age/Dress Code
Packages
LATIN CRUISES ~ Midnight Cruises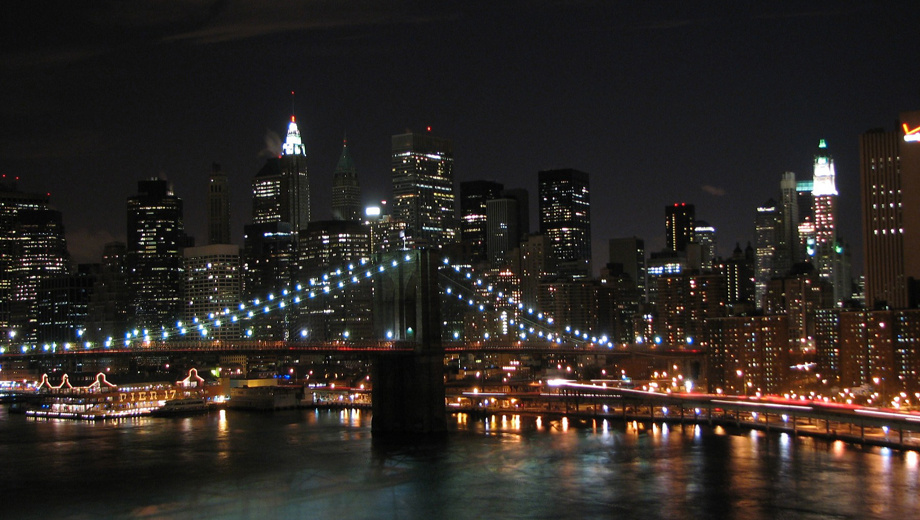 Vamos A Bailar! Join us on a Midnight Cruise this season, where we transform the first floor of the Harbor Lights Yacht into a Latin Lounge complete with the best of Salsa, Merengue, Bachata, Reggaeton, y Latin House. Baile sexy a Marc Anthony, baile movido a Toño Rosario, ralentizarlo baile a muy sexy Romeo Santos, or mostrarles cómo se hace a J Alvarez.
We have a cash bar for drinks and a cash buffet con deliciosas empanadas. Pasar el rato en la top level outdoors lounge to enjoy the breathtaking NY Skyline and grab a few selfies with the Statue of Liberty in the background. Birthday Packages & Bachelorette Parties are available. All you have to do is select a date to attend one of our cruises from our list of available cruises...Ready pal Party!
NO REFUNDS & Tickets are Voided without Proper Photo ID & Dress Code
TICKETS ARE FOR ADMISSION ONLY (Drinks & Food Sold at event)
Ticket Prices are subject to raise & continue raising until the event is Sold Out!
HARBOR LIGHTS YACHT:
Docking from SkyPort Marina
2430 FDR Drive @ East 23rd Street; New York, NY 10010
CASH BAR & CASH BUFFET:
DRINKS:
There are Bars to Purchase Drinks.

CASH ONLY AT BARS - No Credit Cards!
* We do not sell Bottles at our Midnight Cruises. Drinks Only!

BUFFET:
The Yacht will have a buffet for sale - $10 per plate - Cash Only!
There is no menu available as the yacht has a private caterer that supplies new freshly made foods daily. There are no specialty foods on the yacht.
EVENT WEBPAGES - COMPLETE DETAILS:
Saturday, August 5th, 2017 - Aboard the Harbor Lights Yacht
Friday, August 25th, 2017 - Aboard the Harbor Lights Yacht
Saturday, September 2nd, 2017 - Aboard the Harbor Lights Yacht
Saturday, September 16th, 2017 - Aboard the Harbor Lights Yacht
Saturday, October 7th, 2017 - Aboard the Harbor Lights Yacht
Saturday, October 14th, 2017 - Aboard the Harbor Lights Yacht
Music by: DJ E.M. & Various DJ's


TOP 40, EDM, MAINSTREAM, & LATIN
If you're looking for a Reggae/Hip-Hop/R&B Cruise,
This is NOT the Cruise for your birthday!
Harbor Lights Yacht:
1st Floor: Latin Music (Salsa, Merengue, Bachata, & Reggaeton)
2nd Floor: English Music (Mainstream, Top 40, & EDM)
3rd Floor: Outdoors Lounge with English Music


21 & Over || ID a Must || Dress to Impress
DRESS CODE WILL BE ENFORCED: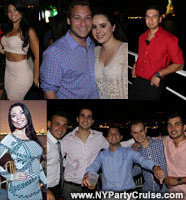 Gents:
Most Gents wear dress button down collared shirts, slacks, & shoes. Button Down Shirts Strongly Encouraged for Gents.
Absolutely No Shorts, Baseball Hats, Hoods, Work Boots, Athletic or Baggy Attire.
Ladies:
Most Ladies wear dresses, skirts, dress pants or nice jeans with a blouse & heels or dressy flats.
Absolutely No Sneakers, Denim Shorts, Hoods, Baseball Hats, Athletic or Baggy Attire
For more rules on the dress code, please visit our FAQ page.
Dress Code will be enforced & you will be denied entrance if you arrive out of dress code. Tickets are non-refundable. View our gallery to view the attire guests wear to attend our event and we ask that you please view the FAQ page for complete dress code rules.
If you are purchasing tickets for other guests, inform them of the dress code rules as well.

VIP PACKAGES
Celebrate a Special Occassion with your friends on a Midnight Yacht Cruise!