Featured Event
New Year's Eve Dance Cruise: 4hr Top Shelf Open Bar, Appetizers, NYE Fireworks, & more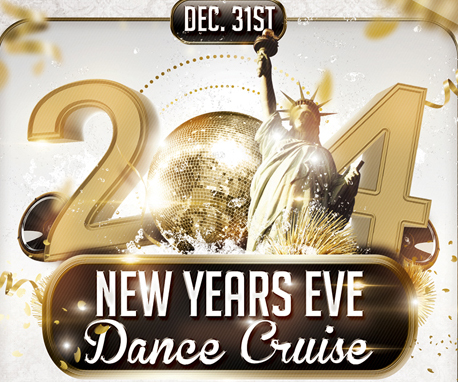 NYPARTYCRUISE - Sail your way into a New Nightlife Experience!

NYPartyCruise invites you to drink, dance, and party as you sail alongside New York City's breathtaking skyline and around the amazing Statue of Liberty. We feature the best Nightlife and Sunset cruises that New York has to offer, as well as legendary 4th of July, Halloween, and New Year's Eve Cruises. We are also infamous for our birthday packages! If you're looking to charter a party boat or yacht for a private party, we also feature New York's premier vessels, and can assist you with setting up a private event.
**NYPartyCruise handles event coordination & brokering for charter cruises in New York City.
We do not own the vessels, nor do we hire their staff as far as security, bartenders, or sailing crew.
Sign Up for our Mailing List!
Featured Vessels for Nightlife & Private Events:
Interested in Booking a Private Charter Cruise:
Are you looking to set up a holiday event for your office, family, or friends? NYPartyCruise can assist with setting up a private charter cruise on one of New York's premier Yachts or Party Boats. Visit the Charters page on our website to view pricing for private events.
FEATURED EVENTS:
NEW YEAR'S EVE CRUISES: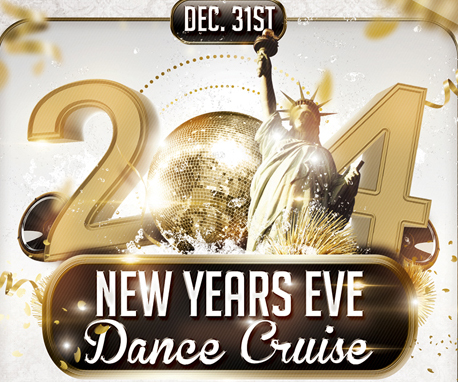 TUESDAY, DECEMBER 31ST, 2013:
"New Year's Eve Fireworks Cruise"
PADDLE WHEEL QUEEN
9:30pm - 1:30am

(Estimated Time - Time subject to change)




Cruise into the New Year in style aboard the Paddle Wheel Queen. This floating party on the multi-level, climate-controlled luxury vessel includes spectacular views of the fireworks display with the beautiful New York City skyline as a backdrop, a four-hour top-shelf open bar, a champagne toast, appetizers, party favors and some of the city's most elite DJs spinning the best dance tunes of the '80s, '90s and today. Raise a toast to Lady Liberty as the clock strikes midnight.



MIDNIGHT CRUISES: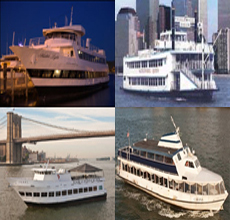 APRIL 2014 - NOVEMBER 2014:
"Midnight Yacht Cruise"
Various Yachts within NYC - TBA
11:45pm - 4:00am


Party the night away in unique fashion on a Midnight Yacht Cruise, where dancing, cocktails, & dazzling night views of the breathtaking NY Skyline & Statue of Liberty will be in full effect. DJs get the climate-controlled levels of partying going, spinning everything from mainstream, house, & Top 40 to salsa, merengue, & reggaeton. There's also open-air decks, along with cash bars. The party boards around midnight & doesn't stop until 4:00am, so grab some of your friends and hit the water for a nonstop good time.



4TH OF JULY CRUISES:
FRIDAY, JULY 4TH, 2014:
"4th of July IndepenDANCE Fireworks Cruise"
Location - TBA
Time TBA


This 4th of July, Celebrate on our "4th of July IndepenDANCE Fireworks Cruise", aboard the multi-level & climate-controlled Paddle Wheel Queen. Witness NYC's Breathtaking 4th of July Fireworks Display on the Water. Enjoy the Beautiful NY Skyline & an amazing view of the Statue of Liberty as you celebrate Independence Day. Drink, dance, and be merry with our 4-Hour Top Shelf Open Bar, Appetizers, Fireworks, & more.



HALLOWEEN CRUISES: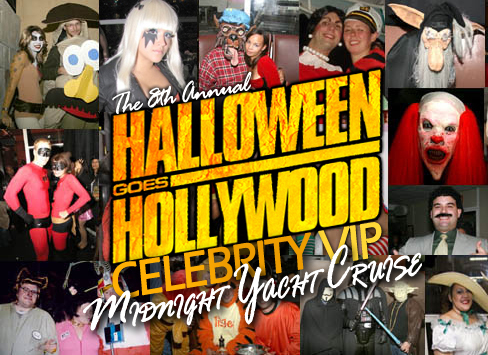 HALLOWEEN 2014 - Dates TBA:
"Halloween Goes Hollywood Midnight Cruise"
Harbor Lights Yacht
11:45pm - 4:00am - More Details TBA


Party under the stars as your Favorite Celebrity, Movie/TV Star, Singer/Performer, Cartoon Character, Athlete, Super Hero/Villain, Fairytale Character, or Pop Icon. Enjoy hours of non-stop partying on the multi-level & heating-controlled Harbor Lights Yacht, as we sail alongside the breathtaking NY Skyline & Statue of Liberty. Drink, Dance, Scare, & Spook to the sounds of NYC's Top DJ's.This is a 21 & Over event and Costumes are Mandatory.